Liquid Office Group
Liquid Office Group was a liquidation and resale company created to help companies liquidate or upgrade their offices with quality pre-owned office furniture.
Liquid Office Group is a past Aitch Company.
The Concept
The concept for Liquid Office Group was created from a realization that local businesses largely lacked a suitable solution for liquidating office furniture.
Through various relationships within the industry, we saw an opportunity and launched Liquid Office Group as a niche company to purchase quality pre-owned office furniture from businesses that were upgrading or closing their office spaces.
Sourcing Inventory
Liquid Office Group sourced its inventory from two types of businesses. Businesses resorting to destroying, recycling, or giving away office furniture in situations where time was running out, and businesses who were poorly marketing their own office furniture to other businesses and individuals.
With the first type of business, businesses that simply just wanted to get rid of their office furniture, Liquid Office Group would evaluate the condition of the furniture to then make a decision whether or not to receive the furniture for resale.
However, the majority of sourcing was made through the second types of businesses, ones that were poorly marketing their furniture. With these companies, Liquid Office Group would evaluate the furniture to then negotiate a package deal for all or the majority of the items being sold. Many businesses were happy to negotiate a deal as it immediately addressed their need to sell the furniture and it eliminated all the future interaction, calls, emails, and appointments they would face when trying to sell to the general public.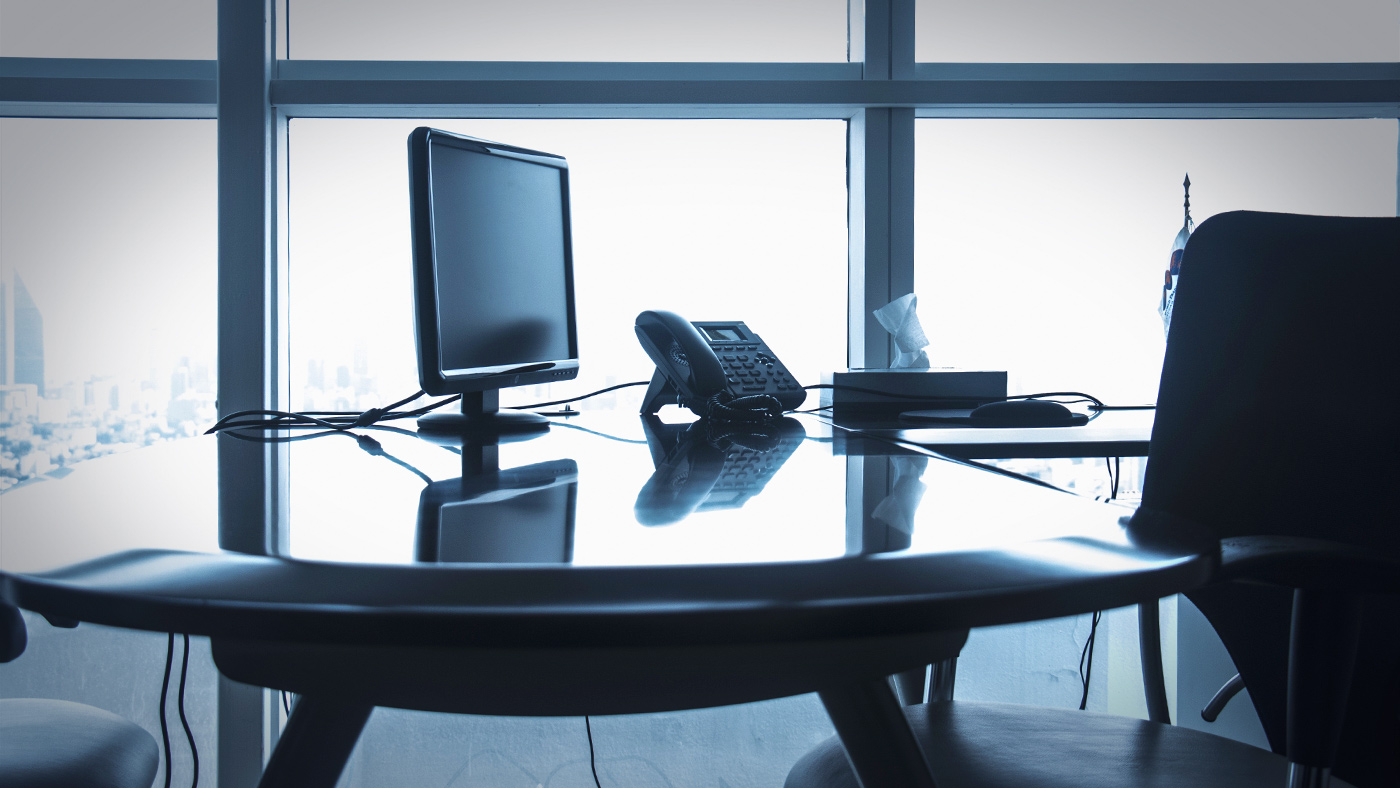 Target Customers
Liquid Office Group customers largely consisted of three groups: startup businesses opening office space, current businesses upgrading their office furniture, and customers seeking furniture for home offices.
Marketing & Advertising
Liquid Office Group conducted the majority of its marketing and advertising through online office furniture platforms. To do this successfully, Liquid Office Group focused on quality product photography, detailed descriptions, and competitive pricing.
Product Photography
One of Liquid Office Group's competitive advantages was the quality of its product photography. Where other used furniture competitors or businesses selling their own furniture would use dark, poorly composed, photographs of multiple dirty items crowded into a single photo, Liquid Office Group desired a different approach.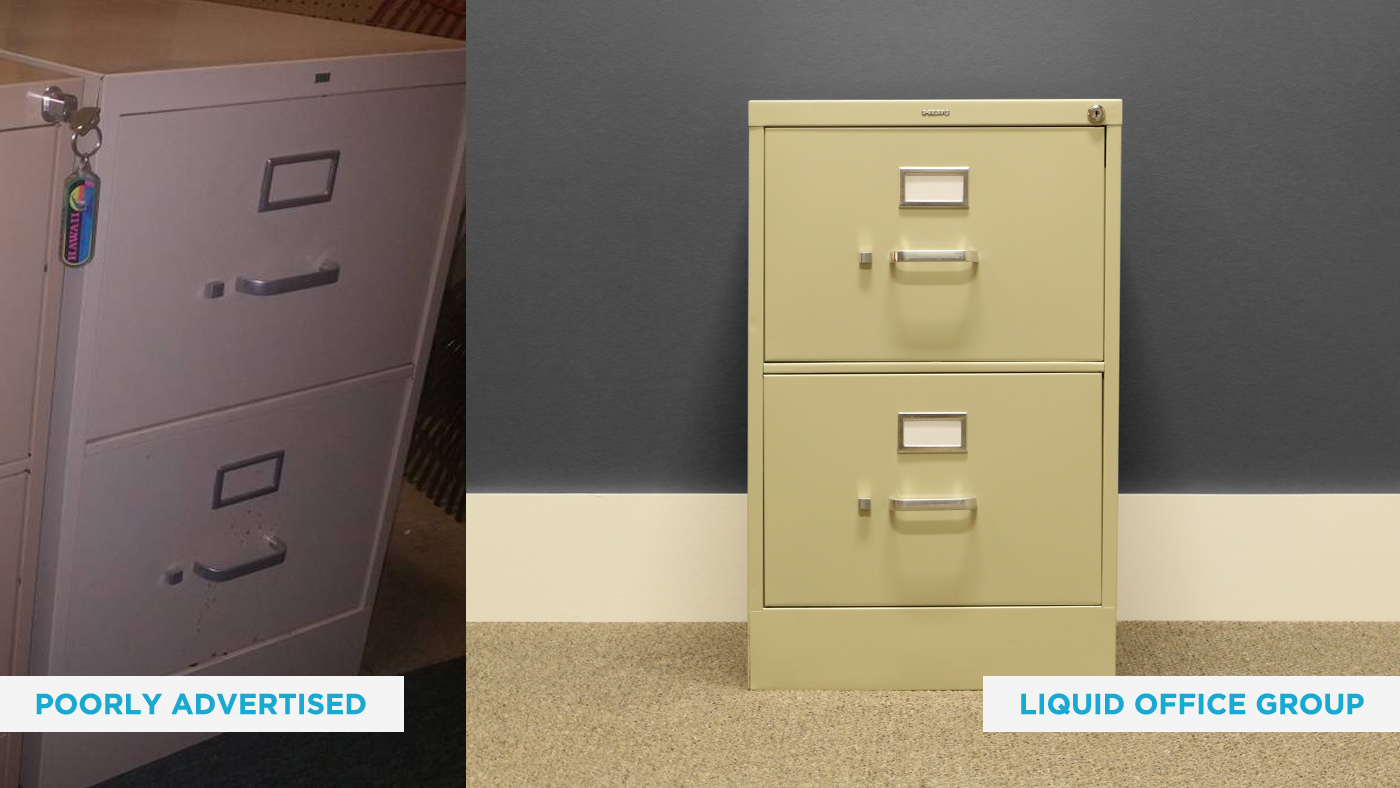 To achieve this, an office environment with consistent lighting was constructed. This allowed the customer to envision the furniture in their own office space. A multi-office studio was built with various colored walls, wall trim, and carpeting. Standard office lighting was installed to emulate the lighting and feel of a traditional office space.
Each piece was cleaned and setup in the studio individually. Up to 15 shots were then taken from different angles so prospective customers could have an adequate idea of what the piece looked like when viewing online. Additionally, shots were taken to feature textures, materials, and hardware.
After the inventory was photographed, images were edited and color corrected so that each picture looked bright, colorful, and inviting. Below is an example of one of the product shots for a product that was sold online.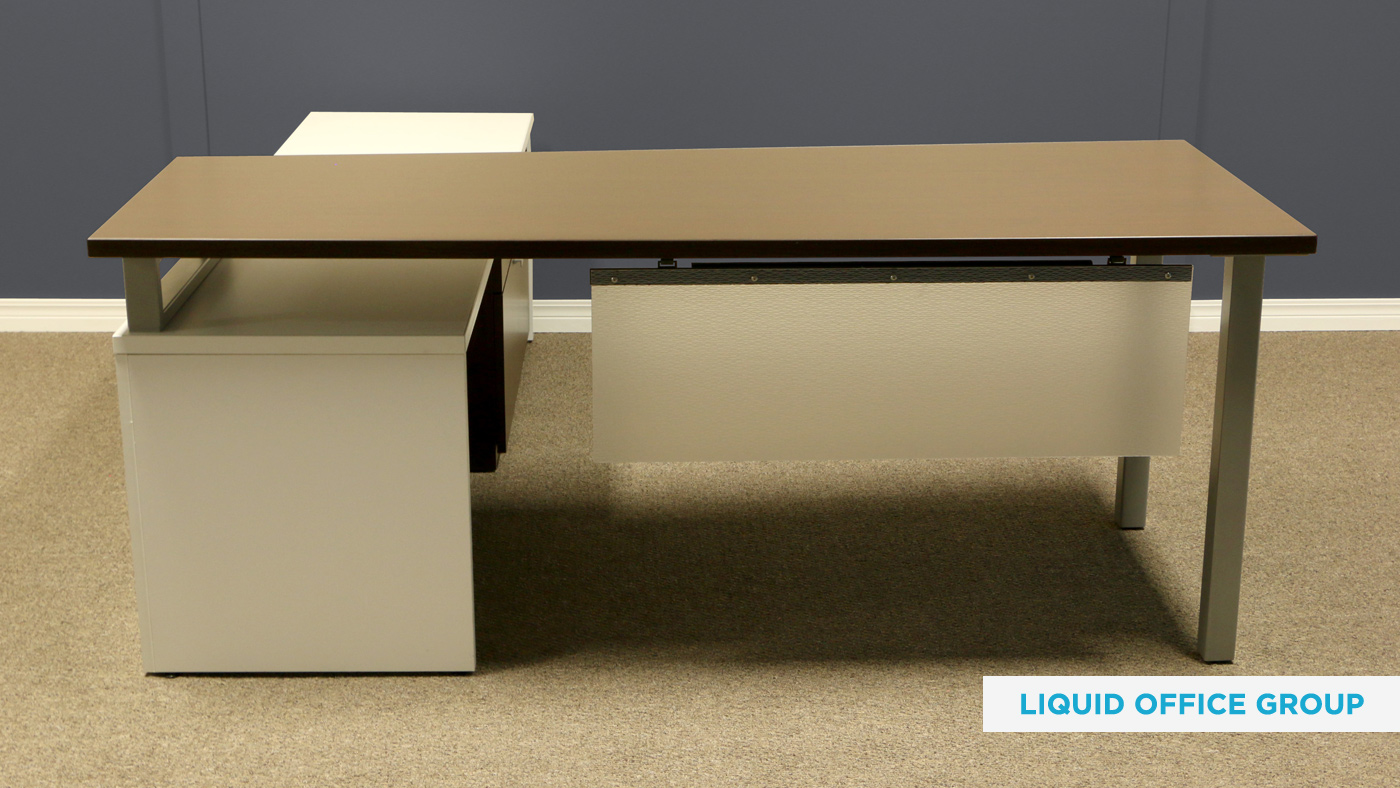 Descriptions
Detailed product descriptions were considered just as important as product photography when advertising online. As many details as possible were included to answer as many of the customers potential questions in advance. Furniture brand, dimensions, and function, as well as delivery options, pricing, location, and contact information were all provided.
Pricing
Pricing was set over time by evaluating competitor's pricing and by developing a price structure through trial and error. Each piece was priced and systematically lowered over time.
Liquid Office Group was consistently able to achieve higher profit margins than its competitors.
Though pricing was competitive, it was competitive in relation to perceived quality of the furniture being advertised. Due to the quality and comprehensiveness of the product photographs and descriptions, Liquid Office Group was consistently able to achieve higher profit margins than its competitors.
Sales Approach
When prospective customers would call to inquire about specific pieces of office furniture, staff would answer any specific questions as well as schedule a convenient time for customers to see the furniture. Often times, pricing was negotiated at this time based on quantities being purchased, and on the supply and demand of the current inventory.
Before each customer's scheduled appointment, pieces were pulled and setup to present the furniture in the same manner in which the customer previewed them online.
For customers needing delivery, arrangements were made with a reasonable delivery fee added into the final price.
Due to the quality and detailed product photography and descriptions, many customers declined scheduling a viewing and opted to schedule an immediate delivery.
Inventory Tracking & Expense System
Liquid Office Group built a proprietary inventory tracking and expense system to track inventory and expenses related to each purchase.
Each item was assigned an inventory number that followed the piece until it was sold and recorded.
An additional feature of the system integrated the product details into useable product descriptions. Scripts were developed to automatically compose each product description after key pieces of information were inputed. This saved time while also achieving a consistent product description structure.
Profitability
Liquid Office Group's business model proved to be a highly profitable business with large profit margins.
On average, Liquid Office Group's inventory costs were below 15% of the retail price. At times, inventory costs were even as low as 8-12% of retail.
Overall, Liquid Office Group proved to be a viable business opportunity with high profit margins due to calculated inventory purchases, exceptional marketing, and strategic sales approaches.
More Aitch Companies
To see more Aitch Companies, click any of the companies on the left-hand navigation.To see more Aitch Companies, click the "Other Aitch Companies" bar above.