Behind The Aitch
When developing the Vertical Aitch brand, the founders sought to incorporate the use of symbolism to represent aspects of the company and to illustrate the purpose in creating the company.
The Name
The name of the company was decided on due to its audible strength and visual elusiveness. When spoken aloud, one may come to the understanding of the concept more readily as they hear Vertical "H." When read silently, the meaning is somewhat more obscure as one sees the rarely used word "Aitch" in the name Vertical Aitch. The desire was to ultimately create intrigue and open dialogue about what the company is and the meaning behind "Aitch."
The Concept
So what is "Aitch?" Aitch is the phonetic spelling for the English letter "H." Iconically, aitches look like the steps on a ladder. By stacking multiple aitches, one on top of another, a ladder is formed—a Vertical Aitch.
We see each "Aitch," or each step, as an integral segment of the company's vertical climb. These steps are essentially the steps we take in each area of business and humanitarian within the company. Our Steps have been organized into the five Vertical Aitch Divisions.
The Logo & Icon
When developing the logo, the following elements were chosen to be represented visually in the icon.
Symbolism of the co-founder's steps and diverse backgrounds coming together.
Symbolism of forged relationships and created opportunities, both present and future joining together.
Symbolism of the steps that would be taken in business and humanitarian.
Individual Burgundy & Charcoal Aitches
Vertical Aitch was created when the co-founders partnered together with their diverse backgrounds in business and non-profit. The symbolism of their steps is expressed through the individual burgundy and charcoal colored "H's" in the logo.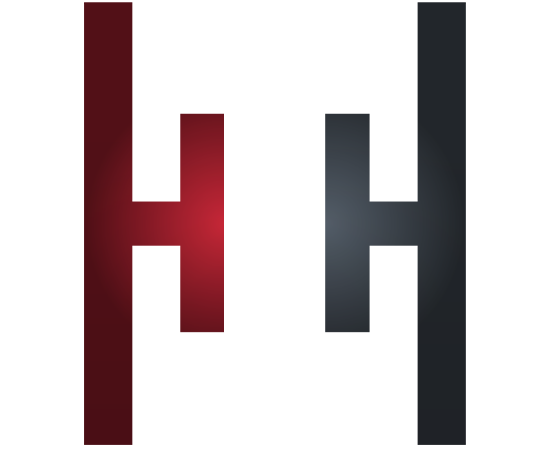 A Large Joined Burgundy & Charcoal Aitch
Forging meaningful relationships and creating opportunities is at the core of Vertical Aitch's focus. Symbolism of the co-founders forged relationships and created opportunities, both present and future, is represented through the large uniquely shaped "H" that is formed from the individual red and gray aitches joining together in the logo. Through this partnership, current relationships and opportunities were cultivated, and the way was made possible for future relationships and opportunities through Vertical Aitch.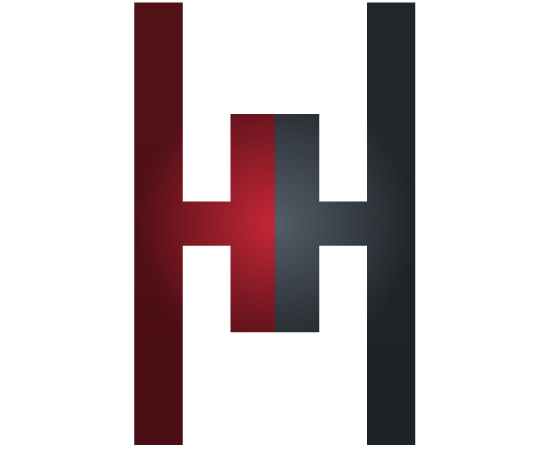 Two Inconspicuous Aitches
Lastly, the icon gives a reminder of the purpose of Vertical Aitch; the advancing of domestic and international ventures, companies, and projects, in order to fulfill the companies humanitarian objectives. This symbolism is inconspicuously represented within the white space of the icon, a foundational aitch (representing business), with an ensuing aitch (representing humanitarian), building upon the foundation of the first. Each is a subtle reminder of the companies purpose in its vertical progression of business and humanitarian.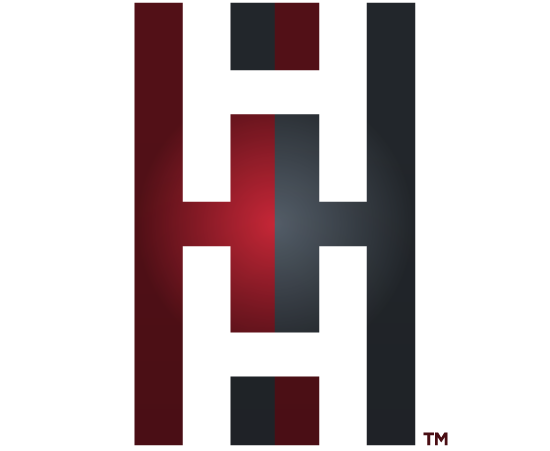 The Vertical Aitch Logo
All the elements came together beautifully to form the completed Vertical Aitch logo.